Release notes
Filter and view release notes relevant to you. Visit our ideas portal for feature requests, a private forum designed as an interactive space where our clients can post ideas, vote on other ideas and receive feedback from the INX Software product team.
05 Dec 2022
Invite a contractor worker
Available from 9 December 2022
New features
Contractor worker invitations
A contractor worker could arrive on site without being registered in INX Sitepass beforehand and completing their mandatory onboarding and induction training. Client administrators need the ability to invite these individuals on behalf of their contractors so they register in Sitepass and complete their inductions.
A new feature introduced in this release gives client business administrators permission to invite a worker to register in Sitepass on behalf of their contractors. From the Workers menu a new button in the top right corner has been introduced called 'Invite Worker'.  Pressing this button will display a window with the option to select a contracting business to invite a worker on their behalf.  There a are three options available to invite a worker:
Send the worker an invitation email by entering their the email address.
Copy the invitation code the worker can enter in the self-registration, or
Copy the invitation link and share this with one or multiple workers.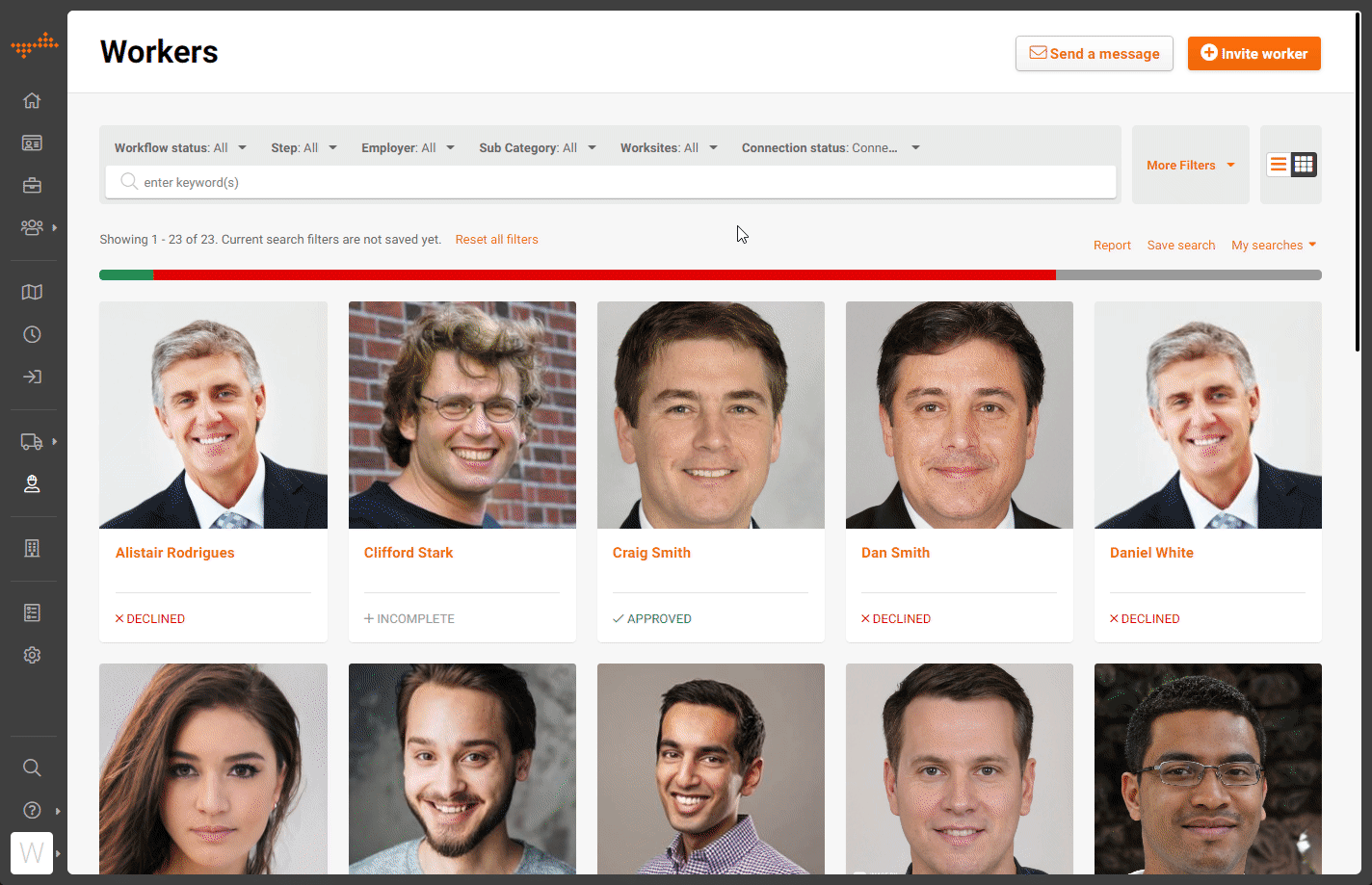 Workers can also be invited directly from each contractor business under the Contractor menu.  Select the context menu against each business to access the worker invitation feature.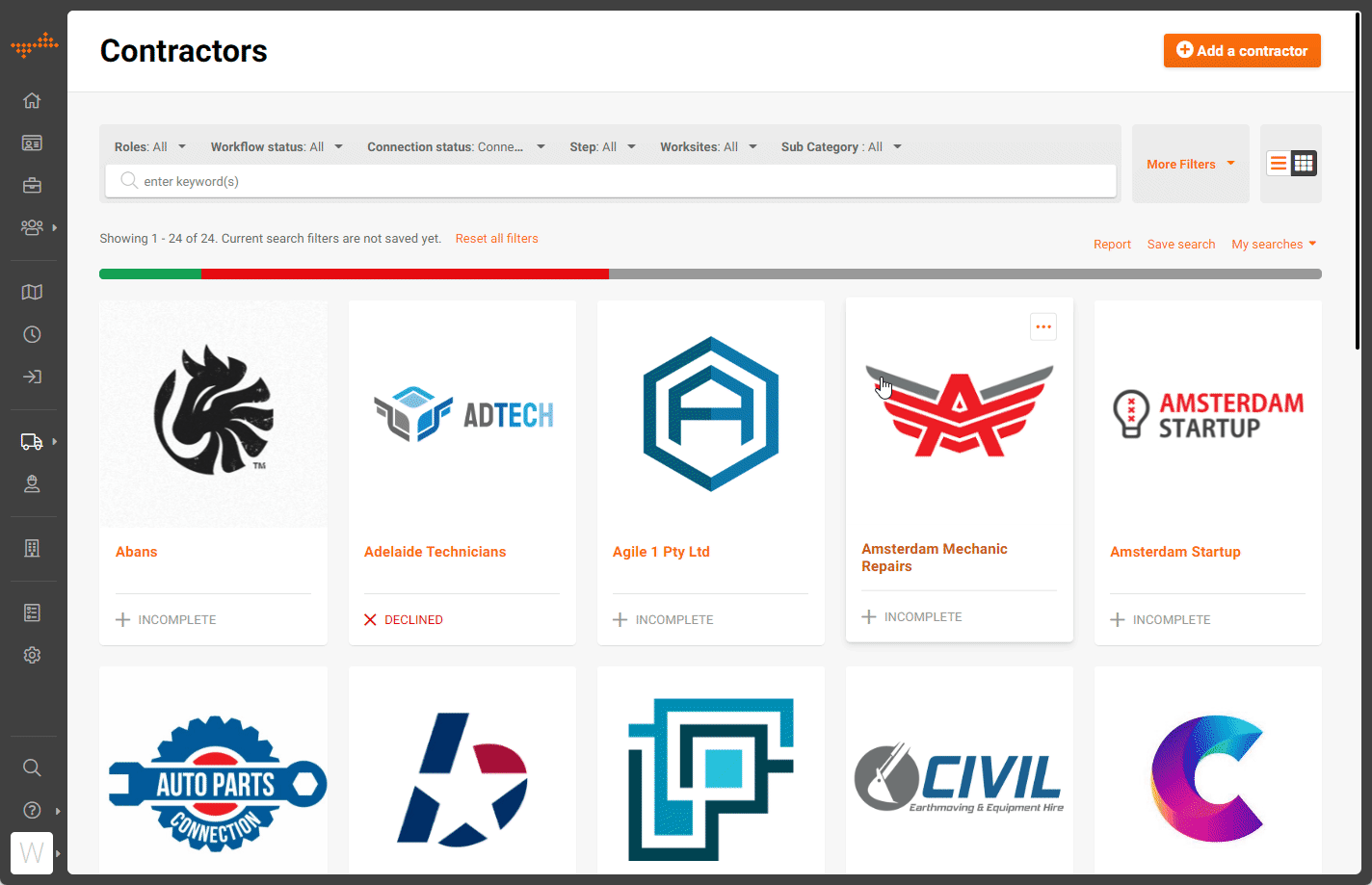 Contractor Worker self-registration
The branded portal now includes an option for a worker to self-register. When selecting 'I'm a contactor', an option appears with the ability for the user to select if they are registering as a business or worker. Selecting the worker option will allow for the user to enter their invitation code and register into Sitepass.
In the case the contractor business invitation is sent to workers, the contractor invitations will include a new step that allows the user to select if they are a business administrator or worker minimising the possibility that a worker registers as a business.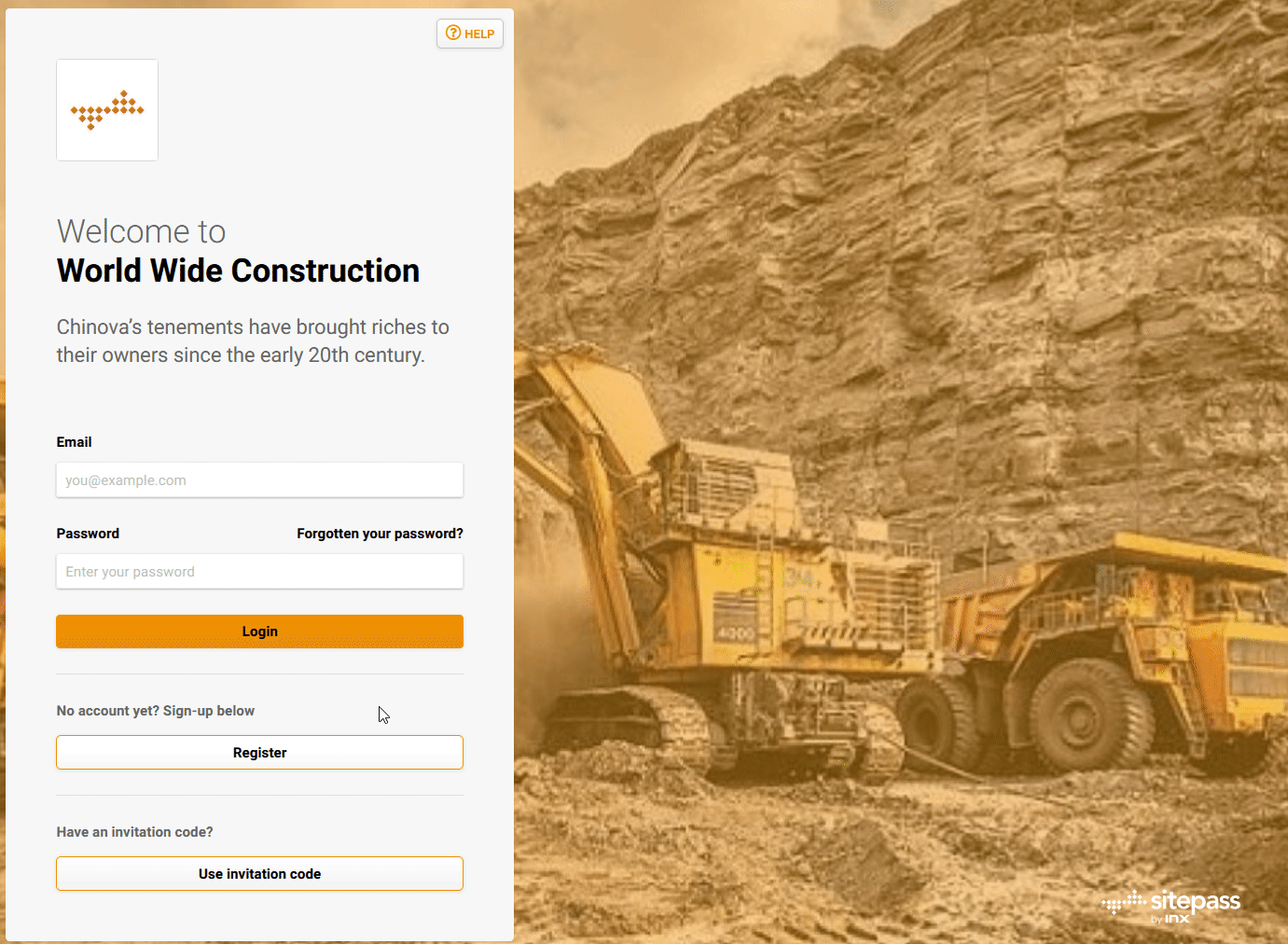 Businesses restricting who can invite staff on their behalf
As a business administrator, you may want to control the ability of another client to invite your employees to register in Sitepass. A new setting has been introduced under the business profile to provide this control.  If you don't want your clients to invite any of your staff, then this option can be disabled.
By default, this setting is configured to always allow client business administrators to invite employees on behalf of contractors, however this option is disabled by default for 'client' type businesses.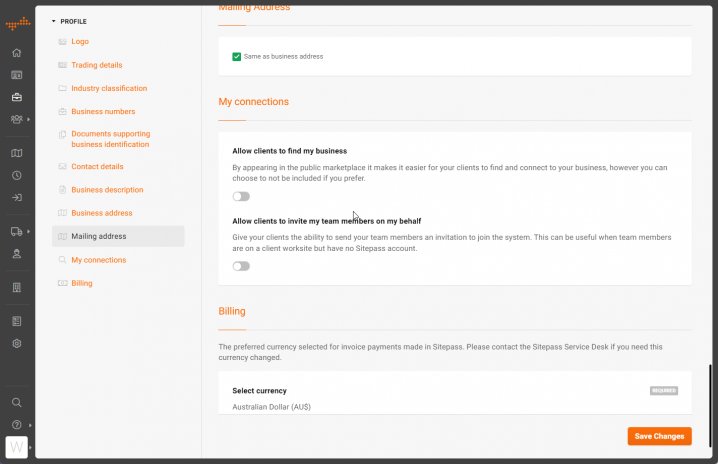 Back to list